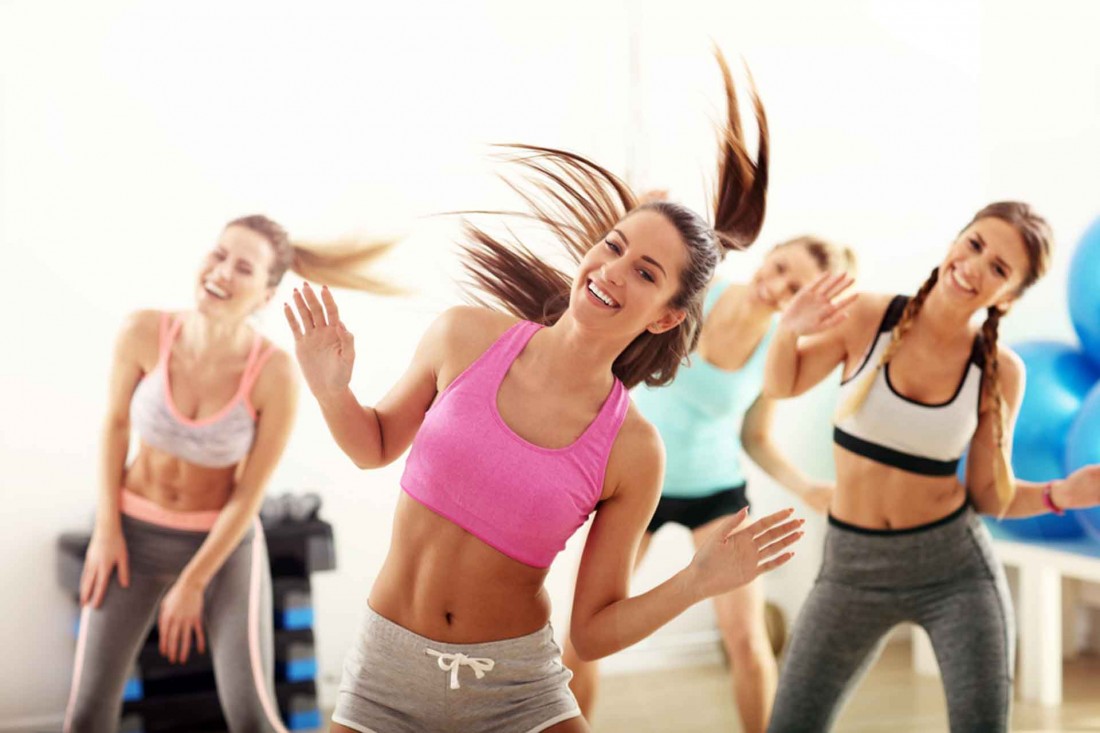 The Benefits of Training Together
What are the benefits of group fitness classes?
Attending a group fitness class gets you up off the couch and out of the same four walls of your home to meet people in your community. You are likely to have more fun exercising in a group than working out on your own.
Group fitness is a mood booster! Participating in a group exercise class challenges you to work out beyond your perceived limitations. The instructor observes your body for signs of fatigue and pushes you to your limits. You are likely to work out harder, as everyone is exercising toward the same goal, than you would on your own.

The heath and form benefits are priceless! Group exercise classes are available in a variety of workout styles. If your goals are cardiovascular improvement and weight loss, select aerobic-based classes such as dance aerobics, indoor cycling, kickboxing or step aerobics. Select weight training, calisthenics or boot camp classes if you also want to improve your muscular endurance and strength.